The toll road is smooth, leaving work free of traffic because there is a Jakarta MRT, want to get free medical treatment just use BPJS Health, children from poor families can go to school with educational assistance, food subsidies, electricity, and all the other facilities we enjoy come from tax money we pay.
Many of us, maybe you are not aware of that. But try to imagine if you didn't pay taxes following the call for a tax boycott that had been viral on social media? Of course there is no income that goes into the state treasury.
If there is no money, there will be no expenditure or expenditure, such as for the payment of salaries of Civil Servants (PNS) and TNI / Polri, infrastructure development, various subsidies for the people, provision of clean water, education and health free, to fresh funds for the welfare of rural communities and the poor.
Even if there is expenditure, it means that the source of government money is inevitably, or not, it comes from debt. If the debt swells, the people themselves will get hit with the sap. This is where the importance of taxes for a country, including Indonesia.
Understanding of Taxes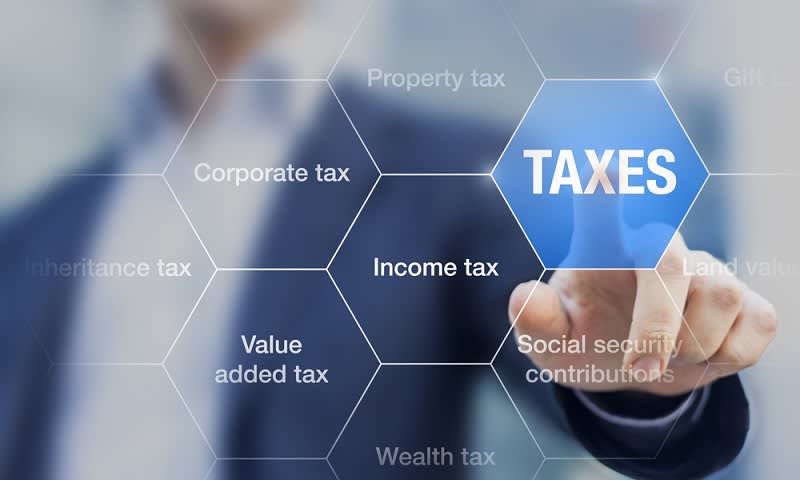 Understanding of Taxes
Based on the Law on General Provisions and Tax Procedures (UU KUP), tax is a mandatory contribution to the state owed by an individual or entity that is compelling, does not receive compensation directly, and is used for the state's needs for the greatest prosperity of the people.
Indonesia adheres to a tax assessment system. That is, the taxpayer calculates, calculates, deposits, and reports his own tax obligations. So it does not force the taxpayer to pay the maximum tax, but in accordance with the laws and regulations.
From the definition of tax above, it is clear that every rupiah of the tax you pay is very valuable and will return to the people.
How much is the RI tax money?
The Amount of Tax Collected reaches Thousands Trillion Rupiah
Quoted from the page of our State Budget released by the Ministry of Finance, state revenues reached Rp1,942.34 trillion throughout 2018. The biggest contribution was still from tax revenues collected Rp1,315.91 trillion. The tax deposits come from Income Tax (PPh), Value Added Tax (PPN), Sales Tax on Luxury Goods (PPnBM), stamp duty, and Land and Building Tax (PBB Plantation, Forestry, Mining).
While from customs and excise deposits Rp205.46 trillion and Non-Tax State Revenues (PNBP) amounting to Rp407.06 trillion. This year, the government's target to pursue tax revenues amounting to Rp1,577.6 trillion or 72.9 percent of the total state revenue target penetrated Rp2,165.1 trillion.
Every IDR 1 Million in Tax For What?
Open your eyes, how important is your tax payment because every Rp. 1 million in tax money flows to finance the following productive expenses:
Social protection of Rp. 81,589
Housing and public facilities amounting to Rp10,776
Transfer to area amounting to Rp.335,933
Education amounting to IDR 62,041
Public services amounting to IDR 210,206
Health amounting to Rp25,501
Order and Security of Rp.58,092
Religious as much as Rp. 4,20
Economy amounting to Rp158,303
Tourism amounting to Rp2,166
Defense of Rp.44,057
The tax you pay is a pillar of the acceleration of development towards Advanced Indonesia:
A total of 52 toll road projects
A total of 13 port projects
DKI Jakarta and South Sumatra LRT Projects
A total of 49 reservoir projects
17 airport projects
Worth Rp.47 trillion in village budget funds
The KIP program reaches 18 million recipients
The KIS program reaches 91 million recipients.
That's only Rp1 million in tax money. If the tax payments achieved reach IDR 1,500 trillion, the more money is allocated for these productive activities and the beneficiaries. For example, a social protection budget. By paying taxes, you are participating in alleviating the number of poor people from the level of 9.82% in 2018 to the range of 8.5% -9.5% this year.
Last year with tax money, the government could fund the implementation of the Asian Games, help disaster victims, increase subsidies on diesel fuel by Rp1,500 per liter, build roads along 630 km, bridges along 7,673.2 meters, build 8 airports, railroad lines, distribute Kartu Indonesia Smart (KIP), BOS funds, bidik misi scholarship, Kartu Indonesia Sehat (KIS) for millions of people, and many other outputs.
Naughty Not Paying Taxes, Can Be Punished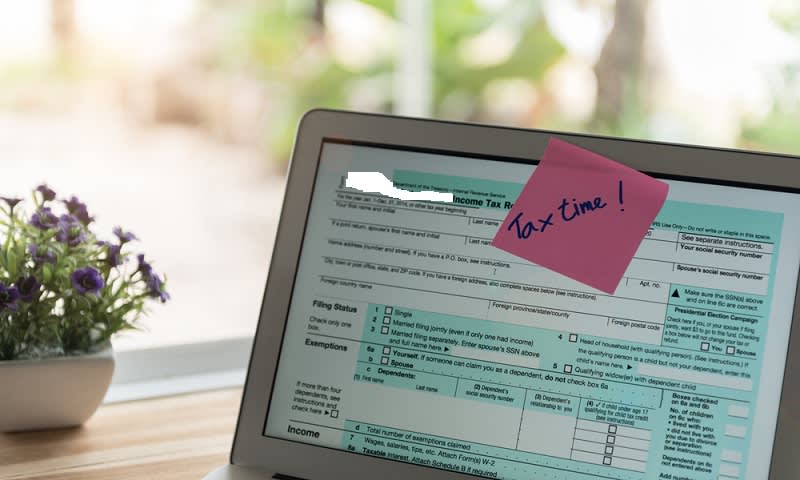 No Pay Tax Can Be Penalized
Don't play games, in accordance with UU KUP Number 28 Year 2007 Article 39 paragraph (1), every person who intentionally:
Do not register to be given a tax ID or not report the business
Misusing NPWP
Not submitting tax return
Reporting tax returns but the contents are incorrect or incomplete
Refuse inspection
Shows books, records or other fake documents
Not holding books
Not depositing taxes that have been deducted or collected
"Which can lead to loss of state income at least 6 months and 6 years in prison. Fines are at least 2 times and at most 4 times the amount of tax payable that is not or less paid, "read paragraph (1) point i Article 39.
Come Obey Pay Tax
Our task as the next generation is to realize the ideals of the founders of this country. Mutual cooperation to build Indonesia through taxes. As the assertion of the Minister of Finance (Minister of Finance), Sri Mulyani Indrawati, "if you love the nation the proof is by paying taxes." So let's pay taxes so that the results can be enjoyed by your children and grandchildren.
Source: https://www.republika.co.id/berita/gaya-hidup/tips/19/05/27/ps570l-yuk-kepoin-uang-pajak-anda-mengucur-ke-mana-saja